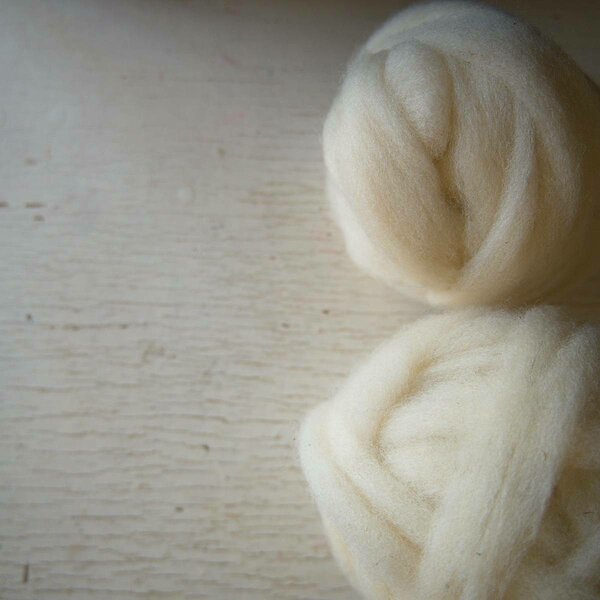 The Suffolk sampler consists of two different preparations:
50 g of sliver
50 g of pin-drafted roving
In the mini-mill, the wool is first picked, then carded, and the sliver is drawn from the drum. The last step in fibre preparation is pin-drafting, where several slivers are drawn through a series of pins several times. The resulting pin-drafted roving resembles top, yet all fibre lengths remain in the product.
Suffolks is a medium meat breed whose wool the shepherds have so far deemed worthless. It is in fact a very nice medium wool with a 8 cm staple.

The wool has been grown and processed in south Estonia, within a 50-kilometre radius.
Designed specifically for Spinning 3 at Franquemont University, yet is a great tool for the infinitely curious.