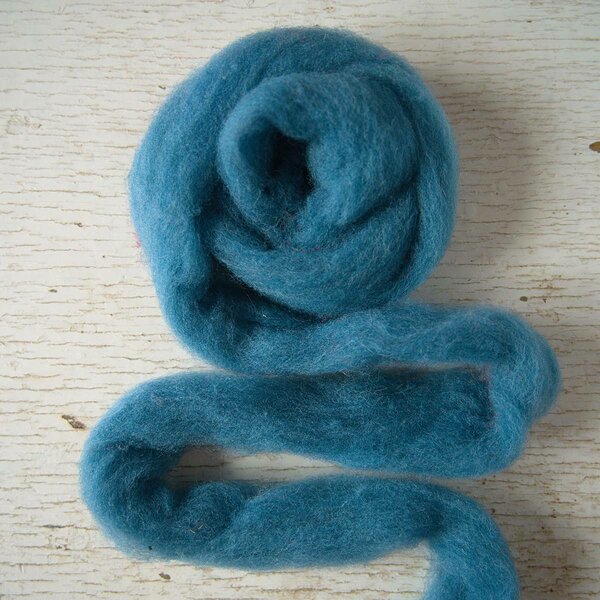 Naturally dyed indigo blue pin-drafted roving from Lacaune milk sheep.
This is a very limited edition pin-drafted roving. The wool of the Lacaune milk sheep on a nearby dairy farm would have otherwise been composted and was considered worthless. I have sorted, scoured and dyed the wool myself using natural dyes.

The wool has been grown and processed within a 20-kilometre radius.

Pin-drafted roving is similar to top as fibres are drafted parallel to each other, yet different in that all fibre lengths remain in the preparation.
Lacaune wool is sproingy with distinct character and approximately 8 cm staple length.